Cleaning Stonework & Masonry.
Stonemasons of Dorset has had wide experience in internal and external cleaning of all masonry in all conditions, using the most suitable methods. The Therma Tech superheated water cleaning system offers a safe and effective cleaning, conservation and restoration of masonry surfaces. Extremely effective at removing paint, including graffiti, from stone.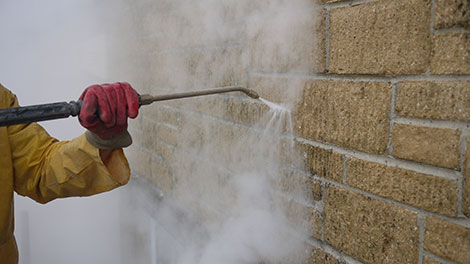 Other methods include mechanical, poultices and the low pressure air abrasive Vortech system for more brittle soling's and coatings. We are happy to provide a sample clean area to show you the results that can be achieved.
For more information about our cleaning service check out our SuperHeat site
Contact us for a quote - we'd love to help.